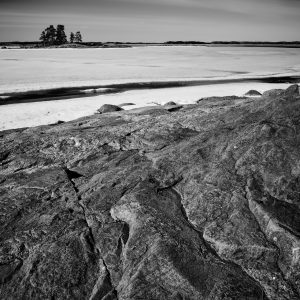 All cultures have their persisting narratives. These can be historical events, legends and myths or all three together. Cesar's death, the siege of Troy, the Arthur legends and the stories from scripture are such examples in the West. Together they form an important part of the cultural package that is forwarded from generation to generation. Even if we don't always realize it, they are a part of us. Any meaningful dialog between people requires that the respective narratives are recognized and hopefully even understood.
These narratives often pop-up as recurring themes in the arts whereby they are transformed and sometimes used as commentary to current events. One such theme in East Asia is the Eight Views. In strange ways I have been stumbling over this theme from time to time and it is one that touches me. Let me explain…
The full title of the theme is "Eight Views of Xiaoxiang" and designates a series of eight either poems or paintings (sometimes both) with a distinctive set of titles:
Night Rain on the Xiaoixiang
River and Sky in Evening Snow
Autumn Moon over Dongting
Mountain Market in Clearing Mist
Evening Bell from Mist-Shrouded Temple
Fishing Village in Evening Glow
Geese descending to Sandbar
Returning Sails from Distant Shore
"Xiaoxiang" is a region in China's Hunan province and designates the surroundings of the river Xiang (a tributary to the Yangtze) and the area south of Lake Dongting, which is one of the largest lakes in China. The theme came up first in a (now lost) series of paintings by Song Di in the 11th century. I stumbled over it through paintings by two of my favorite painters, Xia Gui and Mu Qi (both Southern Song Dynasty). Since the Song Dynasty, however, it has been picked up by a great number of artists and spread from China to Korea and Japan. In Japan, it forked into a theme of its own, like in Hiroshige's "Eight Views of Ômi" (about 1830). But as late as last year a young Chinese artists held an exhibition in Beijing titled "Eight Views of the Xiaoxiang". Generally, "Eight Views" has become a designation for series of pictures showing the most important landmarks or scenery from an area.
Underlying is, however, a complex and evolving theme. The Xiaoxiang region during the 11th century was still a wild place. More important, though, it was a place to which disgraced officials were exiled (like Song Di, who painted the first series). The theme contained many open or hidden symbolic notions, all around the topics of exile, longing, soul-searching, the sad state of affairs and contemplation about the wider meaning of life. Remarkably many of the painters where Buddhist monks, some of whom only had become monks as a result of being exiled from court. In Xia Gui's and Mu Qi's case even their works are in exile. These works were denounced in China and have survived only because the Ashikaga shoguns in Japan appreciated them.
As so often, beneath layers of culture-specific elements, underlying the Eight Views is a general human theme. This theme is: being out-of-step with the time you live in and seeking consolation in a wider context, especially nature. Both the conflict and the solution just never seem to lose their relevance. Being a stranger in one's own time, being in an inner exile, is a theme with a long history and the people affected have sometimes been catalysts for change. Inner exile, when the comfort of swimming with the stream has evaporated, sharpens the eye and helps focusing the mind. As we see from the long tradition of the Eight Views it can be a creative force.
I have been thinking for a while to do my own Eight-Views-project so you might hear more of the topic in the future. But returning to Xia Gui and Mu Qi: even if so little is known about their life, the sentiment underlying their Eight Views made them for me feel like friends. But then, of course, you could say that you know you're in trouble if some of your friends are dead already for a thousand years…
---
You might also like
---
---